U.S. FDA Approves Gilead's Harvoni® (Ledipasvir/Sofosbuvir) the first combination pill approved to treat chronic HCV genotype 1 infection. It is also the first approved regimen that does not require administration with interferon or ribavirin, two FDA-approved drugs also used to treat HCV infection. Read more: HARVONI
Label (PDF)
Letter (PDF)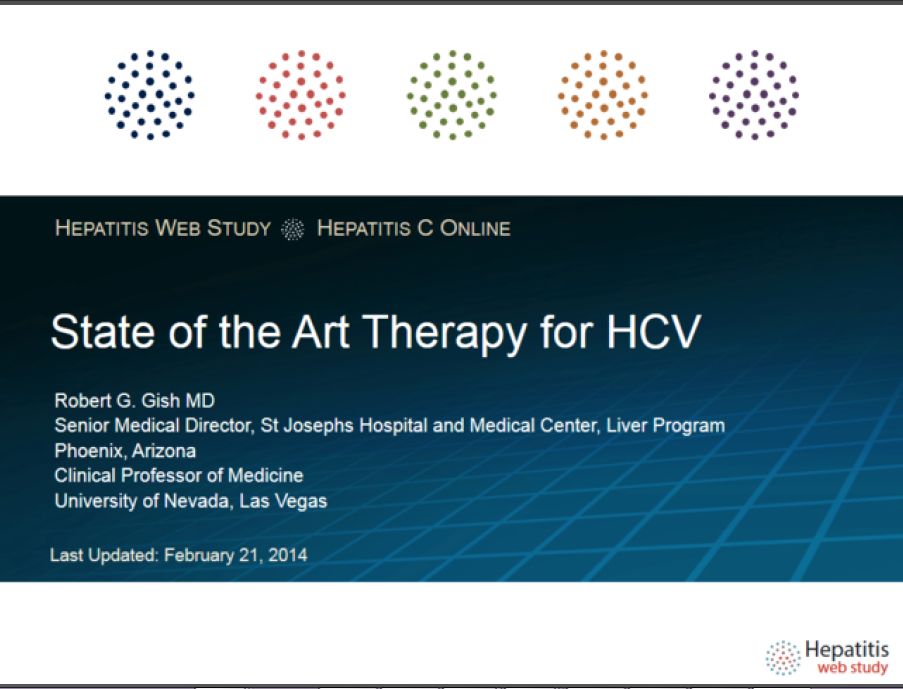 Hepatitis C Treatment Options Study examines available and future treatments for hepatitis c.

Watch the Video
New Drugs in the Pipeline
Andrew J. Muir, MD, MHS,
Update on the most current hepatitis C research presented at Digestive Disease Week 2013.The video explains availability of medications, including the much-anticipated interferon-free regimens. By understanding the regimens, a patient's liver disease and what's right for them, he says individualizing plans allows clinicians to better guide patients on timelines and expectations.
May 22, 2013