Information:
Notice: Website under construction,
Contact HCVets@gmail.com

May 2014 VA Hep C Treatment Guidelines
UPDATE: Feb 26, 2016-
Funding and Prioritization Status Update

UPDATE: March 2016
VA Hep C Treatment Guidelines
VA to treat all vets in system



By Judith Graham
VA Extends New Hepatitis C Drugs to All Veterans in Its Health System

Orange Count Registry
Vietnam vets blame 'jet guns' for their hepatitis C
By Lily Leung Feb. 14, 2016

CBS News Investigates
Congress outraged over hepatitis C treatment VA can't afford
Dr. Raymond Schinazi played a leading role developing a drug that cures hepatitis C while working seven-eighths of his time for the VA



Hepatitis C drug costing VA, DoD millions
By Patricia Kime, Staff writer
We're looking at a company who is milking a cash cow for everything it's worth," Sanders said.



VA to outsource care for 180,000 vets with hepatitis C
Dennis Wagner, The Arizona Republic 12:27 a.m. EDT June 21, 2015



VA to outsource care for 180,000 vets with hepatitis C
Dennis Wagner, The Republic | azcentral.com 11:51 a.m. MST June 19, 2015
Dr. David Ross, the VA's director public-health pathogens programs, resigned from the working group. "I cannot in good conscience continue to work on a plan for rationing care to veterans," he wrote.



VA Region Stops Referring Patients To Outside Hospitals Thanks To Budget Shortfall
Michael Volpe Contributor ...According to a memo — the entire region has been forced to stop all "non-VA care" referrals due to a budget shortfall.

DisabledVeterans.org
OIG INVESTIGATES VA CHOICE PROGRAM PROBLEMS
Sen. Mark Kirk admitted the VA Choice Program is a failed joke in a letter to Secretary Bob McDonald despite attempts to fix it.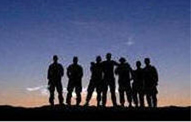 Denied Hep C VA dental care?

Please click here
Dried Hepatitis C Blood Exposure
11/23/2013
Weeks later
inconspicuous
blood transmits virus and more likely to cause accidental exposures to
Hep C

Lack of Standards for
Mass Vaccinations
1970 Jetgun Nursing Instructions

2014 AASLD Study Hepatitis C not an STD

Home
Test the Rest Campaign
Documentation & Surveillance Alerts
Military Hepatitis History
Understanding The Liver
VA Flow Sheet for Cirrhosis
VA Defines Risk Factors
Hep C & Pro-Prebiotic
Need to know-Grassroots Research
Blog Another12Weeks
One Vets' Journey Though Treatment

Ask NOD
What Would Veterans Do?
Blog for VA Claims

HadIt.com Members Forum
Help with VA Claims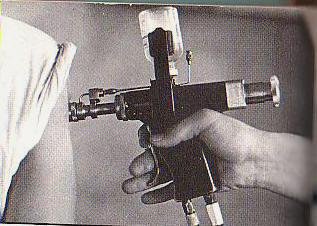 Info: Plan Backfires-
VBA Fast Letter Boost Claims

Legal- Fed Regs state:
Judge decision may be relied upon
Cotant v. Principi, 17 Vet.App. 116, 134 (2003),

Service Connected Claims
# 1 Conclusion of Law
# 2 Conclusion of Law

More Claims
Jetgun Decisions
Hep C Decisions

Search Board of Appeals Website
BVA Jetgun Decisions
BVA Hepatitis C Decisions

Great Advice!
After the jetgun win
What to do next

Today, industry participates in quasi-medical procedures without the rigorous regulations and educational requirements outlined for medical providers.

This has not only placed the public at increased risk for infectious disease but for a whole host of additional medical complications and damages.
Body modification as a risk factor for HCV is further supported by a study conducted by the World Health Organization stating, "Other parenteral (par·en·ter·al) exposures, such as scarification, skin piercing, circumcision, tattooing and acupuncture also carry high risk of transmission of bloodborne pathogens…"
Concerns about body piercing get more than lip service
THE NEW YORK TIMES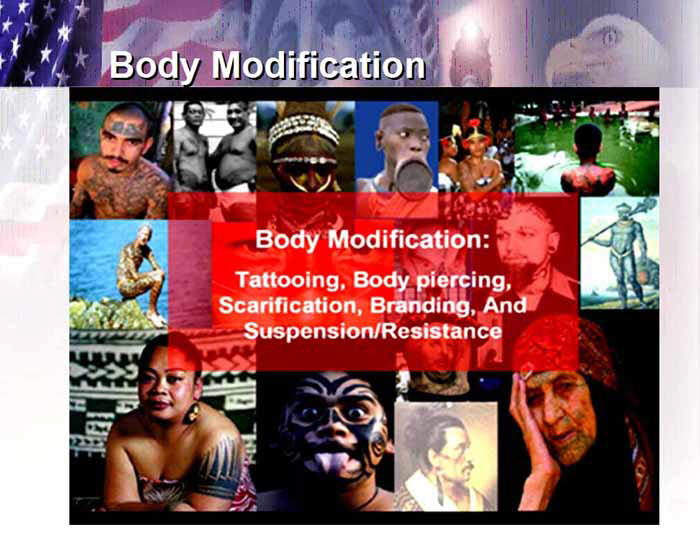 At a tattoo and piercing establishment on St. Marks Place in Manhattan recently, Young-Cho, an experienced tattoo artist, applied a small winged horse to Mara Fallon's shoulder.

He dipped his buzzing instrument into a small plastic cup of blue ink and then appeared to draw with the electric needle on Fallon's shoulder.

"It feels like when you pull hairs out when you rip off a Band-Aid," Fallon said.

In another cubicle, Tino, a piercer, disinfected the skin on a young woman's abdomen and marked two dots on either side of her navel. He held her flesh with forceps and pierced the marks with a hollow needle, then threaded a surgical steel rod through the four holes and attached two small steel spheres to each end, making the jewelry into a tiny barbell.
Tattoos and body piercings have become so common, they hardly attract notice. One recent study of 7,960 college students in Texas found that one in five had at least one tattoo or piercing of a body part other than an earlobe.

But health officials say they are increasingly worried about the risks posed by such body modification practices, including physical disfigurement and bacterial and viral infections, and not only from needles that draw blood in potentially unsanitary conditions.

The primary concern is infection with blood-borne pathogens such as HIV and hepatitis C and B. But doctors say that tongue and genital piercings can also provide channels for bacteria and viruses to enter the bloodstream after the piercing procedure.

Bacteria that live on the skin, including some penicillin-resistant forms of staphylococcus, are easily spread by unsterilized instruments or ungloved hands. And bacterial infections, or the body's reaction to the insertion of a foreign object, can cause deformities at piercing sites.

Last month, Sen. Charles Schumer, D-N.Y., expressed concern about a growing number of hepatitis C cases, linking the increase in part to body piercings and tattoos. The potentially fatal virus can live in the body for decades without symptoms.

Studies have not conclusively demonstrated a connection between body modification and hepatitis C. The Texas study, sponsored by the federal Centers for Disease Control and Prevention, found that college students with piercings, tattoos or both were no more likely than other students to have been exposed to the hepatitis C virus.

But an earlier study reported that of 626 patients at an orthopedic clinic, those with tattoos were seven to eight times more likely to have subclinical hepatitis C infections.

"Regardless of whether or not we can demonstrate that bacteria or viruses are spread in this manner, anything that pierces the skin and has blood on it can potentially spread an infection," said Dr. Miriam Alter, associate director for science at the Centers for Disease Control's division of viral hepatitis and the agency's lead scientist on the Texas study. "The moment you pierce the skin barrier, there is risk for transmission of a disease."

Licensing requirements for tattoo and piercing establishments, the growth of professional organizations for practitioners and the growing sophistication of Internet-educated consumers have increased safety. Most people seeking tattoos know they should see the artist remove a new needle and tube setup from sealed plastic and that fresh ink from disposable containers should be used.

But Dr. David Graham said it is impossible to police everyone.

"There will always be someone driven by profit who will avoid regulatory guidelines and licensing fees," he said. And even establishments that use fresh needles and surgical gloves, spray disinfectants and heat-sterilizing autoclaves are of concern, scientists say.

It is estimated that one piercing in 10 becomes infected. Staphylococcus bacteria, which can live on the skin and in the nose, are a frequent cause, said Dr. Scott Hammer, professor of medicine at Columbia College of Physicians and Surgeons.

"If you disinfect the surface of the skin but use a forceps that has not been sterilized, you are risking spreading infection," Hammer said. "You don't need a puncture; you only need an abrasion for the organism to cause an infection."

Unlike most tattoos, which heal in one to two weeks, piercings can pose problems in the long haul. Nipple piercings that go too deep have damaged tissue and led to problems in breast-feeding after the jewelry was removed.

Stud earrings can become embedded in nipples, navels or elsewhere when the body tries to "heal over" the piercing site. Clothing can catch on navel jewelry, causing infections. Keloids, the overgrowth of scar tissue, can also cause disfigurement, including tumorlike growths.

Some styles of mouth and genital piercing carry other dangers. Dr. Jay Gohel, a dentist at the Smile Institute in Manhattan, said tongue rings could cause trauma and breakage of the upper teeth, including the lingual cuspids and molars.

"Every time you move the tongue, it's banging on the teeth," Gohel said. "It's like tapping on glass over and over again. It finally breaks."

Gohel and other experts have also seen infections from tongue piercings. One study reported on the case of a 25-year-old man with a potentially fatal disease of the heart's inner lining that was traced to his tongue piercing.

Many people use antibiotics as a preventive measure before dental surgery because of congenital heart disease, heart defects or repaired heart valves. Dr. Nieca Goldberg, chief of women's cardiac care at Lenox Hill Hospital in New York, said that people in high-risk categories might not realize that they should also take protective medication before piercings.

"You may think of a piercing as cosmetic, but if you have . . . conditions that require antibiotics before dentistry, you should be treating a piercing the same way," Goldberg said.


Contact the Omaha World-Herald newsroom
http://www.omaha.com/index.php?u_np=0&u_pg=1642&u_sid=1327920


Site Map

For problems or questions regarding this Web site contact
Contact HCVets.com
Revised: June 02, 2016