Information:
Notice: Website under construction,
Contact HCVets@gmail.com

May 2014 VA Hep C Treatment Guidelines
UPDATE: Feb 26, 2016-
Funding and Prioritization Status Update

UPDATE: March 2016
VA Hep C Treatment Guidelines
VA to treat all vets in system



By Judith Graham
VA Extends New Hepatitis C Drugs to All Veterans in Its Health System

Orange Count Registry
Vietnam vets blame 'jet guns' for their hepatitis C
By Lily Leung Feb. 14, 2016

CBS News Investigates
Congress outraged over hepatitis C treatment VA can't afford
Dr. Raymond Schinazi played a leading role developing a drug that cures hepatitis C while working seven-eighths of his time for the VA



Hepatitis C drug costing VA, DoD millions
By Patricia Kime, Staff writer
We're looking at a company who is milking a cash cow for everything it's worth," Sanders said.



VA to outsource care for 180,000 vets with hepatitis C
Dennis Wagner, The Arizona Republic 12:27 a.m. EDT June 21, 2015



VA to outsource care for 180,000 vets with hepatitis C
Dennis Wagner, The Republic | azcentral.com 11:51 a.m. MST June 19, 2015
Dr. David Ross, the VA's director public-health pathogens programs, resigned from the working group. "I cannot in good conscience continue to work on a plan for rationing care to veterans," he wrote.



VA Region Stops Referring Patients To Outside Hospitals Thanks To Budget Shortfall
Michael Volpe Contributor ...According to a memo — the entire region has been forced to stop all "non-VA care" referrals due to a budget shortfall.

DisabledVeterans.org
OIG INVESTIGATES VA CHOICE PROGRAM PROBLEMS
Sen. Mark Kirk admitted the VA Choice Program is a failed joke in a letter to Secretary Bob McDonald despite attempts to fix it.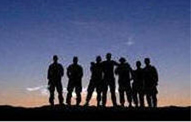 Denied Hep C VA dental care?

Please click here
Dried Hepatitis C Blood Exposure
11/23/2013
Weeks later
inconspicuous
blood transmits virus and more likely to cause accidental exposures to
Hep C

Lack of Standards for
Mass Vaccinations
1970 Jetgun Nursing Instructions

2014 AASLD Study Hepatitis C not an STD

Home
Test the Rest Campaign
Documentation & Surveillance Alerts
Military Hepatitis History
Understanding The Liver
VA Flow Sheet for Cirrhosis
VA Defines Risk Factors
Hep C & Pro-Prebiotic
Need to know-Grassroots Research
Blog Another12Weeks
One Vets' Journey Though Treatment

Ask NOD
What Would Veterans Do?
Blog for VA Claims

HadIt.com Members Forum
Help with VA Claims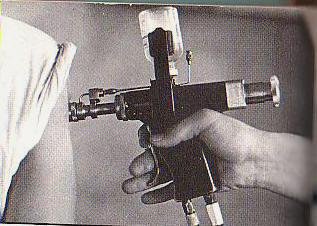 Info: Plan Backfires-
VBA Fast Letter Boost Claims

Legal- Fed Regs state:
Judge decision may be relied upon
Cotant v. Principi, 17 Vet.App. 116, 134 (2003),

Service Connected Claims
# 1 Conclusion of Law
# 2 Conclusion of Law

More Claims
Jetgun Decisions
Hep C Decisions

Search Board of Appeals Website
BVA Jetgun Decisions
BVA Hepatitis C Decisions

Great Advice!
After the jetgun win
What to do next

HCVets.com Educational Website & Support Forums are provided by past and present members of the United States Military with Hepatitis C (HCV) to assist with awareness to the Hep C virus exposure methods during military service.
| | |
| --- | --- |
| The VA Testimony before the Subcommittee on Benefits Committee on Veterans' Affairs, U.S. House of Representatives, April 13, 2000, Gary A. Roselle, M. D., Program Director for Infectious Diseases, Veterans Health Administration, Department of Veterans Affairs, state, "One in 10 US Veterans are infected with HCV", a rate 5 times greater than the 1.8% infection rate of the general population." | |
Greater than One in 5 Veterans with Hepatitis C are from the Vietnam and Post Vietnam Era!
A study conducted in 1999, by the Veterans Health Administration (VHA), and involving 26,000 veterans shows that up to 10% of all veterans in the VHA system tested positive for hepatitis C.
Of the total number of persons who were hepatitis C antibody positive, and reported an era of service, 62.7% were noted to be from the Vietnam. The second most frequent group is listed as post-Vietnam at 18.2%, followed by 4.8% Korean conflict, 4.3% post-Korean conflict, 4.2% from WWII, and 2.7% Persian Gulf era veterans. It wasn't until 2012 the Department of Defense began to test recruits entering and exiting the service. The figures for the War on Terror lack accurate research and expected to exceed the stated claim.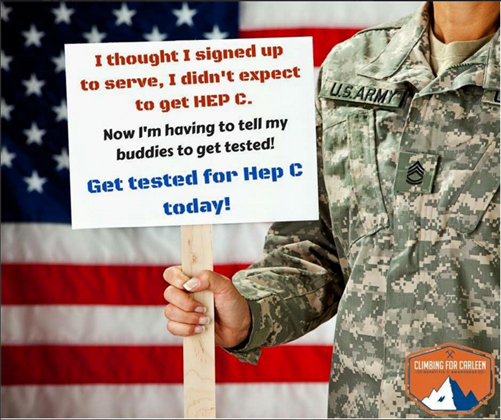 Why Active/Retired Military & Veterans Are
High Risk for Hepatitis C (HCV)
Pandora's Box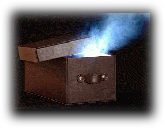 The Hepatitis C epidemic is discovering what was... In 1988, 242,000 Hepatitis C infections were reported annually. These high figures were reported from the 1960s and throughout 1980s, then declining after 1992 when another test developed detected 65% of positive patients. However, it wasn't until 2001 a test was able to detect 99.9% of positive results.
The following list are recognized service connected transmission methods for the Hepatitis C virus and other bloodborne pathogens. If a veteran applies for benefits and does not have "other" risk factors, or can prove service was a "greater risk" for infection with Hepatitis C, qualify for service connection.


Click to watch CDC Warning to Get Tested for HCV Disease



Federal Institutions, like the Military Viral Rates, are not Included in the
Center for Disease Control (CDC) Estimates for the Number of People with HCV Disease
3.2 Million CDC General Public (11.5% served in the military during the Vietnam era)
2.7 Million Military Veterans (pre the War on Terror) VA Government Testimony
= Actual Numbers are Unknown

6 January 2009 CDC REVIEW
Nonhospital Health are–Associated Hepatitis B and C Virus Transmission: United States, 1998–2008 ...hepatitis C virus (HCV) from health care exposures... review of outbreak information revealed 33 outbreaks ...the putative mechanism of infection was patient-to-patient transmission through failure of health care personnel to adhere to fundamental principles of infection control and aseptic technique (for example, reuse of syringes or lancing devices)...recognized outbreaks indicate a wider and growing problem as health care is increasingly provided in outpatient settings in which infection control training and oversight may be inadequate.

Military Marine Corps Veteran, Corporal Gary Lupole, 61, co-founder of HCVets.com, Educational Website . passed away suddenly on Thursday, February 2, 2012. His death was caused by cardiac arrest related to terminal liver cancer due to the hepatitis C virus that he contracted during his military service.

The Vietnam war has never ended for Gary, or for many Veterans and Retired Military members with service incurred disabilities like HCV disease. Please tell a friend that 1 in 5 Vietnam Vets have HCV disease.

Honor Gary's Memory... Tell a Friend!!

Site Map

For problems or questions regarding this Web site contact
Contact HCVets.com
Revised: June 02, 2016