Information:
Notice: Website under construction,
Contact HCVets@gmail.com

May 2014 VA Hep C Treatment Guidelines
UPDATE: Feb 26, 2016-
Funding and Prioritization Status Update

UPDATE: March 2016
VA Hep C Treatment Guidelines
VA to treat all vets in system



By Judith Graham
VA Extends New Hepatitis C Drugs to All Veterans in Its Health System

Orange Count Registry
Vietnam vets blame 'jet guns' for their hepatitis C
By Lily Leung Feb. 14, 2016

CBS News Investigates
Congress outraged over hepatitis C treatment VA can't afford
Dr. Raymond Schinazi played a leading role developing a drug that cures hepatitis C while working seven-eighths of his time for the VA



Hepatitis C drug costing VA, DoD millions
By Patricia Kime, Staff writer
We're looking at a company who is milking a cash cow for everything it's worth," Sanders said.



VA to outsource care for 180,000 vets with hepatitis C
Dennis Wagner, The Arizona Republic 12:27 a.m. EDT June 21, 2015



VA to outsource care for 180,000 vets with hepatitis C
Dennis Wagner, The Republic | azcentral.com 11:51 a.m. MST June 19, 2015
Dr. David Ross, the VA's director public-health pathogens programs, resigned from the working group. "I cannot in good conscience continue to work on a plan for rationing care to veterans," he wrote.



VA Region Stops Referring Patients To Outside Hospitals Thanks To Budget Shortfall
Michael Volpe Contributor ...According to a memo — the entire region has been forced to stop all "non-VA care" referrals due to a budget shortfall.

DisabledVeterans.org
OIG INVESTIGATES VA CHOICE PROGRAM PROBLEMS
Sen. Mark Kirk admitted the VA Choice Program is a failed joke in a letter to Secretary Bob McDonald despite attempts to fix it.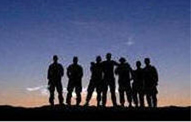 Denied Hep C VA dental care?

Please click here
Dried Hepatitis C Blood Exposure
11/23/2013
Weeks later
inconspicuous
blood transmits virus and more likely to cause accidental exposures to
Hep C

Lack of Standards for
Mass Vaccinations
1970 Jetgun Nursing Instructions

2014 AASLD Study Hepatitis C not an STD

Home
Test the Rest Campaign
Documentation & Surveillance Alerts
Military Hepatitis History
Understanding The Liver
VA Flow Sheet for Cirrhosis
VA Defines Risk Factors
Hep C & Pro-Prebiotic
Need to know-Grassroots Research
Blog Another12Weeks
One Vets' Journey Though Treatment

Ask NOD
What Would Veterans Do?
Blog for VA Claims

HadIt.com Members Forum
Help with VA Claims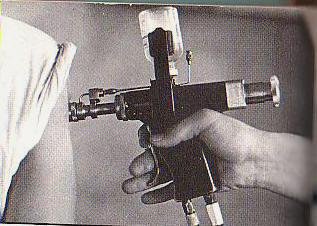 Info: Plan Backfires-
VBA Fast Letter Boost Claims

Legal- Fed Regs state:
Judge decision may be relied upon
Cotant v. Principi, 17 Vet.App. 116, 134 (2003),

Service Connected Claims
# 1 Conclusion of Law
# 2 Conclusion of Law

More Claims
Jetgun Decisions
Hep C Decisions

Search Board of Appeals Website
BVA Jetgun Decisions
BVA Hepatitis C Decisions

Great Advice!
After the jetgun win
What to do next


CANCER INFORMATION
1. Every person has cancer cells in the body. These cancer cells do not show up in the standard tests until they have multiplied to a few billion. When doctors tell cancer patients that there are no more cancer cells in their bodies after treatment, it just means the tests are unable to detect the cancer cells because they have not reached the detectable size.

2. Cancer cells occur between 6 to more than 10 times in a person's lifetime.

3. When the person's immune system is strong the cancer cells will be destroyed and prevented from multiplying and forming tumors.

4. When a person has cancer it indicates the person has multiple nutritional deficiencies. These could be due to genetic, environmental, food and lifestyle factors.

5. To overcome the multiple nutritional deficiencies, changing diet and including supplements will strengthen the immune system.

6. Chemotherapy involves poisoning the rapidly-growing cancer cells and also destroys rapidly-growing healthy cells in the bone marrow, gastro-intestinal tract etc, and can cause organ damage, like liver, kidneys, heart, lungs etc.

7. Radiation while destroying cancer cells also burns, scars and damages healthy cells, tissues and organs.

8. Initial treatment with chemotherapy and radiation will often reduce tumor size. However prolonged use of chemotherapy and radiation do not result in more tumor destruction.

9. When the body has too much toxic burden from chemotherapy and radiation the immune system is either compromised or destroyed, hence the person can succumb to various kinds of infections and complications.

10. Chemotherapy and radiation can cause cancer cells to mutate and become resistant and difficult to destroy. Surgery can also cause cancer cells to spread to other sites.

11. An effective way to battle cancer is to STARVE the cancer cells by not feeding it with foods it needs to multiple.

What cancer cells feed on:

a. Sugar is a cancer-feeder. By cutting off sugar it cuts off one important food supply to the cancer cells. Note: Sugar substitutes like NutraSweet, Equal, Spoonful, etc are made with Aspartame and it is harmful. A better natural substitute would be Manuka honey or molasses but only in very small amounts. Table salt has a chemical added to make it white in colour. Better alternative is Bragg's aminos or sea salt.

b. Milk causes the body to produce mucus, especially in the gastro-intestinal tract. Cancer feeds on mucus. By cutting off milk and substituting with unsweetened soy milk, cancer cells will starved.

c. Cancer cells thrive in an acid environment. A meat-based diet is acidic and it is best to eat fish, and a little chicken rather than beef or pork. Meat also contains livestock antibiotics, growth hormones and parasites, which are all harmful, especially to people with cancer.

d. A diet made of 80% fresh vegetables and juice, whole grains, seeds, nuts and a little fruits help put the body into an alkaline environment. About 20% can be from cooked food including beans. Fresh vegetable juices provide live enzymes that are easily absorbed and reach down to cellular levels within 15 minutes t o nourish and enhance growth of healthy cells.

To obtain live enzymes for building healthy cells try and drink fresh vegetable juice (most vegetables including bean sprouts) and eat some raw vegetables 2 or 3 times a day. Enzymes are destroyed at temperatures of 104 degrees F (40 degrees C).

e. Avoid coffee, tea, and chocolate, which have high caffeine. Green tea is a better alternative and has cancer-fighting properties. Water--best to drink purified water, or filtered, to avoid known toxins and heavy metals in tap water. Distilled water is acidic, avoid it.

12. Meat protein is difficult to digest and requires a lot of digestive enzymes. Undigested meat remaining in the intestines will become putrified and leads to more toxic buildup.

13. Cancer cell walls have a tough protein covering. By refraining from or eating less meat it frees more enzymes to attack the protein walls of cancer cells and allows the body's killer cells to destroy the cancer cells.

14. Some supplements build up the immune system (IP6, Flor-ssence, Essiac, anti-oxidants, vitamins, minerals, EFAs etc.) to enable the body's own killer cells to destroy cancer cells. Other supplements like vitamin E are known to cause apoptosis, or programmed cell death, the body's normal method of disposing of damaged, unwanted, or unneeded cells.

15. Cancer is a disease of the mind, body, and spirit. A proactive and positive spirit will help the cancer warrior be a survivor.

Anger, unforgiving and bitterness put the body into a stressful and acidic environment. Learn to have a loving and forgiving spirit. Learn to relax and enjoy life.

16. Cancer cells cannot thrive in an oxygenated environment. Exercising daily, and deep breathing help to get more oxygen down to the cellular level. Oxygen therapy is another means employed to destroy cancer cells.

Site Map

For problems or questions regarding this Web site contact
Contact HCVets.com
Revised: June 02, 2016