Information:
Notice: Website under construction,
Contact HCVets@gmail.com

May 2014 VA Hep C Treatment Guidelines
UPDATE: Feb 26, 2016-
Funding and Prioritization Status Update

UPDATE: March 2016
VA Hep C Treatment Guidelines
VA to treat all vets in system



By Judith Graham
VA Extends New Hepatitis C Drugs to All Veterans in Its Health System

Orange Count Registry
Vietnam vets blame 'jet guns' for their hepatitis C
By Lily Leung Feb. 14, 2016

CBS News Investigates
Congress outraged over hepatitis C treatment VA can't afford
Dr. Raymond Schinazi played a leading role developing a drug that cures hepatitis C while working seven-eighths of his time for the VA



Hepatitis C drug costing VA, DoD millions
By Patricia Kime, Staff writer
We're looking at a company who is milking a cash cow for everything it's worth," Sanders said.



VA to outsource care for 180,000 vets with hepatitis C
Dennis Wagner, The Arizona Republic 12:27 a.m. EDT June 21, 2015



VA to outsource care for 180,000 vets with hepatitis C
Dennis Wagner, The Republic | azcentral.com 11:51 a.m. MST June 19, 2015
Dr. David Ross, the VA's director public-health pathogens programs, resigned from the working group. "I cannot in good conscience continue to work on a plan for rationing care to veterans," he wrote.



VA Region Stops Referring Patients To Outside Hospitals Thanks To Budget Shortfall
Michael Volpe Contributor ...According to a memo — the entire region has been forced to stop all "non-VA care" referrals due to a budget shortfall.

DisabledVeterans.org
OIG INVESTIGATES VA CHOICE PROGRAM PROBLEMS
Sen. Mark Kirk admitted the VA Choice Program is a failed joke in a letter to Secretary Bob McDonald despite attempts to fix it.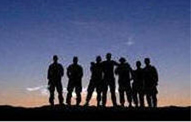 Denied Hep C VA dental care?

Please click here
Dried Hepatitis C Blood Exposure
11/23/2013
Weeks later
inconspicuous
blood transmits virus and more likely to cause accidental exposures to
Hep C

Lack of Standards for
Mass Vaccinations
1970 Jetgun Nursing Instructions

Military Jet Gun Injections Transmitted Hepatitis: a 22-year assessment of VA claims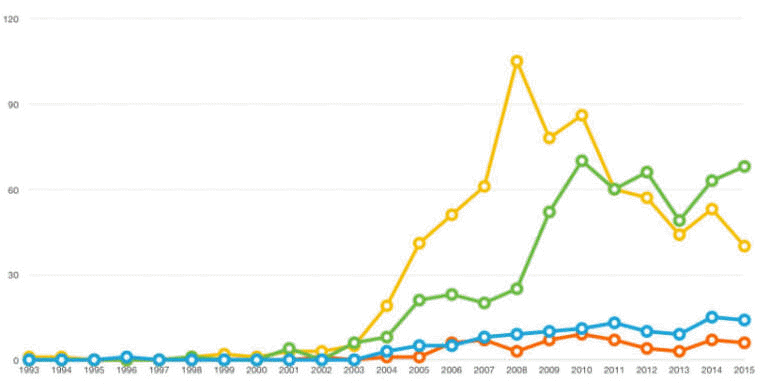 2014 AASLD Study Hepatitis C not an STD

Home
Test the Rest Campaign
Documentation & Surveillance Alerts
Military Hepatitis History
Understanding The Liver
VA Flow Sheet for Cirrhosis
VA Defines Risk Factors
Hep C & Pro-Prebiotic
Need to know-Grassroots Research
Blog Another12Weeks
One Vets' Journey Though Treatment

Ask NOD
What Would Veterans Do?
Blog for VA Claims

HadIt.com Members Forum
Help with VA Claims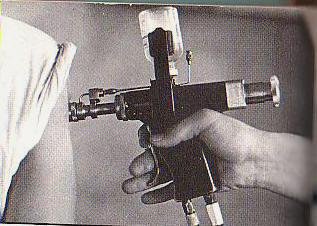 Info: Plan Backfires-
VBA Fast Letter Boost Claims

Legal- Fed Regs state:
Judge decision may be relied upon
Cotant v. Principi, 17 Vet.App. 116, 134 (2003),

Service Connected Claims
# 1 Conclusion of Law
# 2 Conclusion of Law

More Claims
Jetgun Decisions
Hep C Decisions

BVA Granted Claims
1992 - 2014
Doctors Testimony
VA physicians
Private Physicians

Search Board of Appeals Website
BVA Jetgun Decisions
BVA Hepatitis C Decisions

Great Advice!
After the jetgun win
What to do next


Public Release: 23-Apr-2015
Hepatitis C infection linked to increased risk of heart disease
New study calls for hepatitis C to be considered a cardiovascular risk factor
European Association for the Study of the Liver http://www.eurekalert.org/pub_releases/2015-04/eaft-hci042215.php

Evidence for association between hepatitis C virus seropositivity and coronary artery disease
For the full text see.....
http://www.ncbi.nlm.nih.gov/pmc/articles/PMC1768206/?tool=pubmed
The interaction of metabolic factors with HCV infection: does it matter?
Source
Department of Internal Medicine, University of Turin, Italy.
Abstract
Given the pandemic spread of the hepatitis C virus (HCV) infection and the metabolic syndrome (MS), the burden of their interaction is a major public health issue, bound to increase in the near term. A better appreciation of the clinical consequences of the relationship between HCV and MS is needed, not only due to their potential synergism on liver disease severity, but also because of the multifaceted interactions between HCV and glucose and lipid metabolism. HCV infection per se does not carry an increased risk of MS, but is able to perturb glucose homeostasis through several direct and indirect mechanisms, leading to both hepatic and extrahepatic insulin resistance. This translates into accelerated liver disease progression (including the development of hepatocellular carcinoma), reduced response to antivirals and, in susceptible individuals, increased risk of developing full-blown type 2 diabetes. HCV may also cause hepatic steatosis, especially in patients infected with genotype 3, although the clinical impact of viral steatosis is debated. Possibly as a result of HCV-induced insulin resistance, and despite a paradoxically favourable lipid profile, the cardiovascular risk is moderately increased in chronic hepatitis C. In addition, the interaction with the MS further increases the risks of cirrhosis, hepatocellular carcinoma, diabetes, and cardiovascular events. Thus, targeted lifestyle and pharmacological measures are urgently warranted in chronichepatitis C with metabolic alterations.
http://www.ncbi.nlm.nih.gov/pubmed/22300466
Hepatology.
2011 Dec 2. doi: 10.1002/hep.25508. [Epub ahead of print]
Carotid atherosclerosis and chronic hepatitis C: A prospective study of risk associations.
Petta S
,
Torres D
,
Fazio G
,
Cammŕ C
,
Cabibi D
,
Di Marco V
,
Licata A
,
Marchesini G
,
Mazzola A
,
Parrinello G
,
Novo S
,
Licata G
,
Craxě A
.
Spetsa@inwind.it
.
Abstract
There are contrasting results in studies of cardiovascular risk in patients with genotype 1 chronic hepatitis C (G1 CHC). We evaluated the prevalence of carotid atherosclerosis compared with a control population in order to assess the potential association between atherosclerosis, host and viral factors, and liver histological features. In all, 174 consecutive biopsy-proven G1 CHC patients were evaluated by anthropometric and metabolic measurements and 174 patients attending an outpatient cardiology unit were used as controls. Intima-media thickness (IMT) and carotid plaques, defined as focal thickening of >1.3 mm at the level of common carotid, were evaluated using ultrasonography. All G1 CHC biopsies were scored by one pathologist for staging and grading, and graded for steatosis. Carotid plaques were found in 73 (41.9%) G1 CHC patients compared with 40 (22.9%) control patients (P < 0.001). Similarly, G1 CHC patients had a greater IMT compared with control patients (1.04 ± 0.21 versus 0.90 ± 0.16; P < 0.001). Multivariate logistic regression analysis showed that older age (odds ratio [OR] 1.047, 95% confidence interval [CI]: 1.014-1.082, P = 0.005), and severe hepatic fibrosis (OR 2.177, 95% CI: 1.043-4.542, P = 0.03),were independently linked to the presence of carotid plaques. In patients ≤55 years, 15/6 7 cases with F0-F2 fibrosis (22.3%) had carotid plaques, compared with 11/21 (52.3%) with F3-F4 fibrosis (P = 0.008). By contrast, in patients >55 years the prevalence of carotid plaques was similar in those with or without severe fibrosis (25/43, 58.1% versus 22/43, 51.1%; P = 0.51). Conclusion: Severe hepatic fibrosis is associated with a high risk of early carotid atherosclerosis in G1 CHC patients.
Hepatitis C Is a Risk Factor for Heart Disease
February 2, 2010
February is American Heart Month. Since Hepatitis C has been proven to be a risk factor for coronary artery disease, the usual ways to reduce heart disease risk is insufficient for those with the virus. For the full tesxt see.........http://www.hepatitis-central.com/mt/archives/2010/02/hepatitis_c_is.html
.Association between hepatitis C virus seropositivity, carotid-artery plaque, and intima-media thickening.
Abstract
We investigated the relation between positivity for hepatitis C virus (HCV) and carotid-artery plaque and carotid intima-media thickening by analysing cross-sectional data of individuals undergoing a general health screening test. Of 4784 individuals enrolled, 104 (2.2%) were seropositive for HCV. After adjustment for confounding risk factors, HCV seropositivity was found to be associated with an increased risk of carotid-artery plaque (odds ratio 1.92 [95% CI 1.56-2.38], p=0.002) and carotid intima-media thickening (2.85 [2.28-3.57], p<0.0001). These findings suggest a possible role for chronic hepatitis C in the pathogenesis of carotid arteri...
http://www.ncbi.nlm.nih.gov/pubmed/11809259
Circ J.
2008 Dec;72(12):1960-5. Epub 2008 Oct 29.
Hepatitis C infection is associated with increased coronary artery atherosclerosis defined by modified Reardon severity score system.

Abstract
BACKGROUND:
The link between arteriosclerotic disease in the carotid or coronary artery and chronic hepatitis Cvirus (HCV) infection has been shown in some studies although other studies have produced contrary results. However, the effect of chronic HCV infection on the extension or severity of coronary artery disease (CAD) has not been determined so the aim of the present study was to determine the effect of HCV infection on the severity of CAD.
METHODS AND RESULTS:
The study group comprised 139 HCV seropositive and 225 HCV seronegative patients with angiographically documented CAD. A modified scoring system of Reardon et al was used. There were no significant differences between groups in terms of sex, age, hypertension, diabetes mellitus, smoking or family history. Levels of C-reactive protein and fibrinogen were significantly higher in the HCV seropositive group (p<0.001) and the Reardon severity score was higher (8.75+/-1.69 vs 6.01+/-1.80, p<0.001). After adjustment, HCV seropositivity still represented an independent predictor for severity of coronary atherosclerosis demonstrated by higher Reardon severity score with an odds ratio of 2.018 (95% confidence interval 1.575-2.579, p<0.001).
CONCLUSION:
HCV infection is an independent predictor for increased coronary atherosclerosis, as demonstrated by higher Reardon severity score.
Gut.
2007 Aug;56(8):1105-10. Epub 2006 Sep 6.
Mnd cardiovascular risk profiles and hepatitis C virus infection in rural Egypt.etabolic a
Source
Department of Community, Environmental and Occupational Medicine, Ain Shams University, Cairo, Egypt.
Abstract
BACKGROUND AND AIMS:
To investigate the relationship between lipid profiles and diabetes with past and chronic hepatitis C virus (HCV) infection among village residents of Egypt.
PATIENTS AND METHODS:
Fasting lipids and glucose profiles were compared among adults never infected with HCV (negative HCV antibodies), infected in the past (positive HCV antibodies and negative HCV RNA) and chronically infected (positive HCV antibodies and HCV RNA).
RESULTS:
Of the 765 participants, 456 (59.6%) were female, and median age was 40 (range 25-88) years. Chronic HCV infection was present in 113 (14.8%) and past infection in 67 (8.8%). After adjustment for age and sex, participants with chronic HCV infection had lower plasma low density lipoproteins (LDL) cholesterol and triglyceride levels compared with those never infected (age and sex adjusted differences (95% CI) were -19.0 (-26.3 to -11.7) mg/dl and -26.2 (-39.0 to -13.3) mg/dl, respectively). In contrast, participants with cleared HCV infection had higher triglyceride levels compared with those never infected (age and sex adjusted difference (95% CI) was +16.0 (0.03 to 31.9) mg/dl). In multivariate analysis, participants with chronic HCV infection were more likely to have diabetes (OR 3.05, 95% CI 1.19 to 7.81) compared with those never infected, independent of LDL cholesterol levels.
CONCLUSION:
In conclusion, this community based study has shown that in a single population, chronic HCV infection is associated with glucose intolerance and, despite that, a favourable lipid pattern. An intriguing finding was the high triglyceride levels observed among participants with past infection, suggesting that elevated triglycerides at the time of acute infection may facilitate viral clearance.
HCV infection facilitates asymptomatic carotid atherosclerosis: preliminary report of HCV RNA localization in human carotid plaques.
Source
Clinica Medica Generale e Cardiologia, Department of Medical and Surgical Critical Care, University of Florence, Florence, Italy. m.boddi@dfc.unifi.it
Abstract
BACKGROUND:
Clinical and experimental evidence suggests that hepatitis C virus (HCV) infection shows peculiar characteristics that strongly support a role in the development of atherosclerosis. We aimed to investigate whether (a) HCV infection can facilitate asymptomatic carotid lesions and (b) the presence of HCV RNA sequences can be shown in plaque tissues.
METHODS:
The status of carotid arteries, studied as intima-media thickness (IMT) in carotid bifurcation and prevalence and severity of plaques in internal carotid artery, was investigated by high-resolution B-mode ultrasonography in 31 HCV seropositive (HCV+) and in 120 age-matched HCV seronegative (HCV-) subjects evaluated for cardiovascular risk factors. The atherosclerotic risk profile, inflammation markers and main liver function tests were also studied in all patients. HCV RNA sequences were investigated by highly sensitive reverse transcriptase-polymerase chain reaction (RT-PCR) in plaque tissues and serum of 2 HCV+ patients who underwent carotid revascularization.
RESULTS:
Genomic and antigenomic HCV RNA strands were evidenced within both the carotid plaque tissues examined. The prevalence of an IMT > 1 mm, but not the prevalence and severity of internal carotid plaques, was significantly higher (P < 0.001) in HCV+ than in HCV patients. The atherosclerotic risk profile for traditional and inflammatory factors did not differ between the HCV+ and HCV- groups. Main liver function tests did not differ between the two groups. HCV positivity was significantly associated with >1 mm IMT (P < 0.01) according to univariate analysis, and this association remained significant in multivariate regression analysis.
Conclusions: The novel finding of HCV RNA sequences within carotid plaques suggests a local pro-atherogenetic action of the virus inside the plaque. On the whole our data strongly support that HCV infection facilitates the occurrence of carotid atherosclerotic lesions.

Site Map

For problems or questions regarding this Web site contact
Contact HCVets.com
Revised: June 02, 2016