Information:
Notice: Website under construction,
Contact HCVets@gmail.com

May 2014 VA Hep C Treatment Guidelines
UPDATE: Feb 26, 2016-
Funding and Prioritization Status Update

UPDATE: March 2016
VA Hep C Treatment Guidelines
VA to treat all vets in system



By Judith Graham
VA Extends New Hepatitis C Drugs to All Veterans in Its Health System

Orange Count Registry
Vietnam vets blame 'jet guns' for their hepatitis C
By Lily Leung Feb. 14, 2016

CBS News Investigates
Congress outraged over hepatitis C treatment VA can't afford
Dr. Raymond Schinazi played a leading role developing a drug that cures hepatitis C while working seven-eighths of his time for the VA



Hepatitis C drug costing VA, DoD millions
By Patricia Kime, Staff writer
We're looking at a company who is milking a cash cow for everything it's worth," Sanders said.



VA to outsource care for 180,000 vets with hepatitis C
Dennis Wagner, The Arizona Republic 12:27 a.m. EDT June 21, 2015



VA to outsource care for 180,000 vets with hepatitis C
Dennis Wagner, The Republic | azcentral.com 11:51 a.m. MST June 19, 2015
Dr. David Ross, the VA's director public-health pathogens programs, resigned from the working group. "I cannot in good conscience continue to work on a plan for rationing care to veterans," he wrote.



VA Region Stops Referring Patients To Outside Hospitals Thanks To Budget Shortfall
Michael Volpe Contributor ...According to a memo — the entire region has been forced to stop all "non-VA care" referrals due to a budget shortfall.

DisabledVeterans.org
OIG INVESTIGATES VA CHOICE PROGRAM PROBLEMS
Sen. Mark Kirk admitted the VA Choice Program is a failed joke in a letter to Secretary Bob McDonald despite attempts to fix it.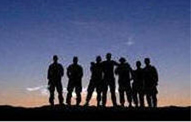 Denied Hep C VA dental care?

Please click here
Dried Hepatitis C Blood Exposure
11/23/2013
Weeks later
inconspicuous
blood transmits virus and more likely to cause accidental exposures to
Hep C

Lack of Standards for
Mass Vaccinations
1970 Jetgun Nursing Instructions

2014 AASLD Study Hepatitis C not an STD

Home
Test the Rest Campaign
Documentation & Surveillance Alerts
Military Hepatitis History
Understanding The Liver
VA Flow Sheet for Cirrhosis
VA Defines Risk Factors
Hep C & Pro-Prebiotic
Need to know-Grassroots Research
Blog Another12Weeks
One Vets' Journey Though Treatment

Ask NOD
What Would Veterans Do?
Blog for VA Claims

HadIt.com Members Forum
Help with VA Claims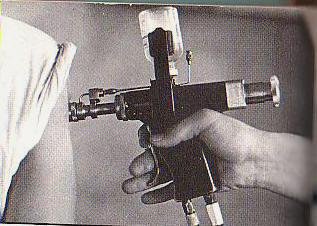 Info: Plan Backfires-
VBA Fast Letter Boost Claims

Legal- Fed Regs state:
Judge decision may be relied upon
Cotant v. Principi, 17 Vet.App. 116, 134 (2003),

Service Connected Claims
# 1 Conclusion of Law
# 2 Conclusion of Law

More Claims
Jetgun Decisions
Hep C Decisions

Search Board of Appeals Website
BVA Jetgun Decisions
BVA Hepatitis C Decisions

Great Advice!
After the jetgun win
What to do next


OBITUARIES
Steven G. Economou: 1922 - 2007
Surgeon, writer, doodler
By Trevor Jensen
Tribune staff reporter
Published April 28, 2007

Steven G. Economou was adept with both scalpel and pen, chairing the surgery department at what is now Rush University Medical Center and writing dozens of medical articles and doodling abstract figures that illustrated his self-published books.
Dr. Economou, 84, died Saturday, April 7, at Rush North Shore Medical Center in Skokie of complications from illnesses including Parkinson's disease, said his wife, Kathryn, who goes by the name "Kitty."
A longtime Wilmette resident, Dr. Economou had suffered from hepatitis C, which he probably contracted in the operating room, and underwent a liver transplant about 12 years ago, said Dr. Alexander Doolas, a friend and colleague.
Dr. Economou started as a surgeon at Presbyterian-St. Luke's Hospital in 1956, when Presbyterian and St. Luke's Hospitals merged. It later became Rush-Presbyterian-St. Luke's Medical Center, and he stayed there for his entire career. From 1983 to 1993, he was chairman of Rush's general surgery department, a spokeswoman said.
Left-handed, he worked methodically but quickly in the operating room, using his own form of non-verbal communication with assistants. He snapped his rubber glove impatiently when he needed an instrument in his hand and squeezed the wrist of a nurse or fellow surgeon if he wanted them to stop what they were doing, Doolas said.
Patients were given his home telephone number, and he took their calls for at least two hours every night.
"Sometimes it was non-stop," his wife said.
While chairman of Rush's general surgery department, Dr. Economou and his team of surgeons produced the Rush University Review of Surgery, which Doolas said is used by surgical residents nationwide. He was active in numerous medical boards and societies.
The trappings of a successful medical career did not interest Dr. Economou. He drove nondescript domestic sedans and dressed well but plainly. He almost always left parties early.
In addition to drawing abstract doodles whenever his hands were free, he painted and wrote a number of books involving puzzles and stories that he gave away as Christmas gifts.
"He was never frivolous," Doolas said. "Everything he did, he manufactured something."
Dr. Economou's parents were Greek immigrants who settled on Chicago's Near West Side, and his father was in the vegetable produce business, his wife said.
He attended the University of Chicago and Hahnemann Medical College in Philadelphia before completing a surgical residency at Presbyterian Hospital. He retired in 1993.
Fundraising efforts by friends, colleagues and former patients led to the establishment of the Stephen G. Economou chair of surgery at Rush, a position now held by Doolas.
His late brother, Peter, was also a doctor at Rush, and two of his children followed him into medicine.
In addition to his wife, Dr. Economou is survived by a son, Dr. James; two daughters, Dr. Tasia and Elena Saclarides; and 12 grandchildren.
Services have been held.
----------
Copyright © 2007, Chicago Tribune

Site Map

For problems or questions regarding this Web site contact
Contact HCVets.com
Revised: June 02, 2016