Information:
Notice: Website under construction,
Contact HCVets@gmail.com

May 2014 VA Hep C Treatment Guidelines
UPDATE: Feb 26, 2016-
Funding and Prioritization Status Update

UPDATE: March 2016
VA Hep C Treatment Guidelines
VA to treat all vets in system



By Judith Graham
VA Extends New Hepatitis C Drugs to All Veterans in Its Health System

Orange Count Registry
Vietnam vets blame 'jet guns' for their hepatitis C
By Lily Leung Feb. 14, 2016

CBS News Investigates
Congress outraged over hepatitis C treatment VA can't afford
Dr. Raymond Schinazi played a leading role developing a drug that cures hepatitis C while working seven-eighths of his time for the VA



Hepatitis C drug costing VA, DoD millions
By Patricia Kime, Staff writer
We're looking at a company who is milking a cash cow for everything it's worth," Sanders said.



VA to outsource care for 180,000 vets with hepatitis C
Dennis Wagner, The Arizona Republic 12:27 a.m. EDT June 21, 2015



VA to outsource care for 180,000 vets with hepatitis C
Dennis Wagner, The Republic | azcentral.com 11:51 a.m. MST June 19, 2015
Dr. David Ross, the VA's director public-health pathogens programs, resigned from the working group. "I cannot in good conscience continue to work on a plan for rationing care to veterans," he wrote.



VA Region Stops Referring Patients To Outside Hospitals Thanks To Budget Shortfall
Michael Volpe Contributor ...According to a memo — the entire region has been forced to stop all "non-VA care" referrals due to a budget shortfall.

DisabledVeterans.org
OIG INVESTIGATES VA CHOICE PROGRAM PROBLEMS
Sen. Mark Kirk admitted the VA Choice Program is a failed joke in a letter to Secretary Bob McDonald despite attempts to fix it.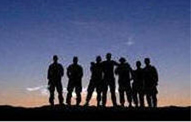 Denied Hep C VA dental care?

Please click here
Dried Hepatitis C Blood Exposure
11/23/2013
Weeks later
inconspicuous
blood transmits virus and more likely to cause accidental exposures to
Hep C

Lack of Standards for
Mass Vaccinations
1970 Jetgun Nursing Instructions

2014 AASLD Study Hepatitis C not an STD

Home
Test the Rest Campaign
Documentation & Surveillance Alerts
Military Hepatitis History
Understanding The Liver
VA Flow Sheet for Cirrhosis
VA Defines Risk Factors
Hep C & Pro-Prebiotic
Need to know-Grassroots Research
Blog Another12Weeks
One Vets' Journey Though Treatment

Ask NOD
What Would Veterans Do?
Blog for VA Claims

HadIt.com Members Forum
Help with VA Claims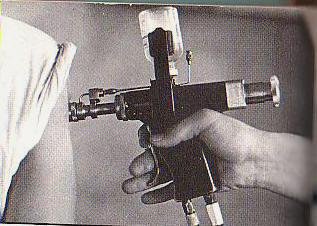 Info: Plan Backfires-
VBA Fast Letter Boost Claims

Legal- Fed Regs state:
Judge decision may be relied upon
Cotant v. Principi, 17 Vet.App. 116, 134 (2003),

Service Connected Claims
# 1 Conclusion of Law
# 2 Conclusion of Law

More Claims
Jetgun Decisions
Hep C Decisions

BVA Granted Claims
Nexus Letters
Doctors Testimony
VA physicians
Private Physicians

Search Board of Appeals Website
BVA Jetgun Decisions
BVA Hepatitis C Decisions

Great Advice!
After the jetgun win
What to do next


Columbia County Medical Center In Hot Water
State of Georgia officials are taking a look at a local medical center. Workers there may not have followed proper cleaning procedures, which may have placed hundreds of patients in danger. WJBF News Channel 6's Fraendy Clervaud has the story.
By Fraendy Clervaud
WJBF News Channel 6 Reporter
Published: March 4, 2009
Evans, GA—Leslie Force: "I kept reading it, and I was like, how could this happen? I hope I don't have any of those diseases."
Leslie Force is just one of the nearly 1,300 patients of Evans Surgery Center who has received this letter. Force and others spent the day inside Labcorp. The letter tells patients to get tested for a number of diseases because of concerns over the sterilization process of endoscopes.
Gerda Haas: "I think it's a great idea they have, too, because I'm afraid they will have some lawsuits, otherwise."
A review revealed that one step during sterilization was completed in less than five minutes. The manufacturer of the scope recommends at least a full five-minute-cleaning time. So, to be on the safe side, the center sent certified letters telling patients to get blood work, that would test for Hepatitis B, C, and HIV.
Gerda Haas: "So, when I looked at it, I was saying, 'what in the world is going on?' It just made me angry that something like that can happen."
These tests are only for patients who had gastro-intestinal procedures done between September 2007 to February 2009. The center released this statement, saying "the risk of disease transmission is near zero since active disinfectant was used." The statement also goes on to say, that so far, they "are not aware of any infections."
Leslie Force: "It upset me pretty bad you know."
The center is paying for all those patients to get tested for free at a local blood lab and result should be in within a week.

Site Map

For problems or questions regarding this Web site contact
Contact HCVets.com
Revised: June 02, 2016