Information:
Notice: Website under construction,
Contact HCVets@gmail.com

May 2014 VA Hep C Treatment Guidelines
UPDATE: Feb 26, 2016-
Funding and Prioritization Status Update

UPDATE: March 2016
VA Hep C Treatment Guidelines
VA to treat all vets in system



By Judith Graham
VA Extends New Hepatitis C Drugs to All Veterans in Its Health System

Orange Count Registry
Vietnam vets blame 'jet guns' for their hepatitis C
By Lily Leung Feb. 14, 2016

CBS News Investigates
Congress outraged over hepatitis C treatment VA can't afford
Dr. Raymond Schinazi played a leading role developing a drug that cures hepatitis C while working seven-eighths of his time for the VA



Hepatitis C drug costing VA, DoD millions
By Patricia Kime, Staff writer
We're looking at a company who is milking a cash cow for everything it's worth," Sanders said.



VA to outsource care for 180,000 vets with hepatitis C
Dennis Wagner, The Arizona Republic 12:27 a.m. EDT June 21, 2015



VA to outsource care for 180,000 vets with hepatitis C
Dennis Wagner, The Republic | azcentral.com 11:51 a.m. MST June 19, 2015
Dr. David Ross, the VA's director public-health pathogens programs, resigned from the working group. "I cannot in good conscience continue to work on a plan for rationing care to veterans," he wrote.



VA Region Stops Referring Patients To Outside Hospitals Thanks To Budget Shortfall
Michael Volpe Contributor ...According to a memo — the entire region has been forced to stop all "non-VA care" referrals due to a budget shortfall.

DisabledVeterans.org
OIG INVESTIGATES VA CHOICE PROGRAM PROBLEMS
Sen. Mark Kirk admitted the VA Choice Program is a failed joke in a letter to Secretary Bob McDonald despite attempts to fix it.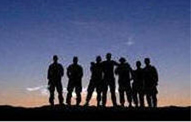 Denied Hep C VA dental care?

Please click here
Dried Hepatitis C Blood Exposure
11/23/2013
Weeks later
inconspicuous
blood transmits virus and more likely to cause accidental exposures to
Hep C

Lack of Standards for
Mass Vaccinations
1970 Jetgun Nursing Instructions

2014 AASLD Study Hepatitis C not an STD

Home
Test the Rest Campaign
Documentation & Surveillance Alerts
Military Hepatitis History
Understanding The Liver
VA Flow Sheet for Cirrhosis
VA Defines Risk Factors
Hep C & Pro-Prebiotic
Need to know-Grassroots Research
Blog Another12Weeks
One Vets' Journey Though Treatment

Ask NOD
What Would Veterans Do?
Blog for VA Claims

HadIt.com Members Forum
Help with VA Claims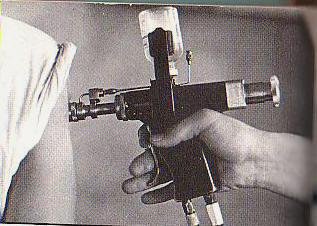 Info: Plan Backfires-
VBA Fast Letter Boost Claims

Legal- Fed Regs state:
Judge decision may be relied upon
Cotant v. Principi, 17 Vet.App. 116, 134 (2003),

Service Connected Claims
# 1 Conclusion of Law
# 2 Conclusion of Law

More Claims
Jetgun Decisions
Hep C Decisions

BVA Granted Claims
Nexus Letters
Doctors Testimony
VA physicians
Private Physicians

Search Board of Appeals Website
BVA Jetgun Decisions
BVA Hepatitis C Decisions

Great Advice!
After the jetgun win
What to do next


Multiple Clusters of Hepatitis Virus Infections Associated With Anesthesia for Outpatient Endoscopy Procedures
This work was presented at the Epidemic Intelligence Service Conference, April 16, 2008, in Atlanta, GA.
Bruce Gutelius
Background & Aims
Hepatitis B virus (HBV) and hepatitis C virus (HCV) can be transmitted during administration of intravenous anesthesia when medication vials are used for multiple patients using incorrect technique. We investigated an outbreak of acute HBV and HCV infections among patients who received anesthesia during endoscopy procedures from the same anesthesiologist (anesthesiologist 1), in 2 different gastroenterology clinics.
Methods
Chart reviews, patient interviews, clinic site visits and infection control assessments, and molecular sequencing of patient isolates were performed. Patients treated by anesthesiologist 1 on specific procedure days were offered testing for blood-borne pathogens. Endoscopy and anesthesia procedures were reviewed; HCV quasispecies analysis was performed.
Results
Six cases of outbreak-associated HCV infection and 6 cases of outbreak-associated HBV infection were identified in clinic 1. One outbreak-associated HCV infection was identified in clinic 2. HCV quasispecies sequences from the patients were nearly identical (96.9%–100%) to those from source patients with chronic viral hepatitis. All affected patients in both clinics received propofol from anesthesiologist 1, who inappropriately used a single-patient-use vial of propofol for multiple patients. Reuse of syringes to redose patients, with resulting contamination of medication vials used for subsequent patients, likely resulted in viral transmission.
Conclusions
Twelve persons acquired HBV and HCV infections (6 hepatitis C, 5 hepatitis B, and 1 coinfection) in 2 separate offices as a result of receiving anesthesia from anesthesiologist 1. Gastroenterologists are urged to review carefully the injection, medication handling, and other infection control practices of all staff under their supervision, including providers of anesthesia services.
Keywords: Hepatitis, Outbreak, Infection Control
Abbreviations used in this paper: DOHMH, New York City Department of Health and Mental Hygiene, E1-HVR1, hypervariable region 1 of the E2 gene, HBV, hepatitis B virus, HCV, hepatitis C virus, HIV, human immunodeficiency virus, IV, intravenous
ModernMedicine, HealthDaily News [edited]
http://www.modernmedicine.com/modernmedicine/Modern+Medicine+Now/Improper-Anesthesia-Practice-Causes-Hepatitis-Outb/ArticleNewsFeed/Article/detail/678422?contextCategoryId=45046

Improper Anesthesia Practice Causes Hepatitis Outbreak
------------------------------------------------------
An anesthesiologist who reused a contaminated single-use propofol
vial on multiple endoscopy patients caused an outbreak of hepatitis
infection affecting 13 patients at 2 clinics, according to a report
published in the July 2010 issue of Gastroenterology. [Propofol is a
drug used to induce or maintain anesthesia during certain surgeries,
tests, or procedures. - Mod.CP]

Bruce Gutelius, M.D., of the U.S. Centers for Disease Control and
Prevention (CDC) in Atlanta, and colleagues [reference below]
investigated outbreaks of hepatitis B virus (HBV) and hepatitis C
virus (HCV) infections among patients at the 2 clinics who had
received anesthesia from the same anesthesiologist. The investigators
reviewed medical charts, conducted patient interviews and site
visits, and performed infection control assessments. The
investigators also did molecular sequencing of available patient isolates.

At one clinic, the researchers identified 6 cases of HCV infection
and 6 cases of HBV infection, and at the other clinic, one case of
HCV infection; all the cases were associated with the outbreak. HCV
quasispecies sequences from the patients were found to be nearly
identical (96.9 to 100 percent) to those from the patients considered
to be the infection source. The investigators write that the
anesthesiologist used a single-use vial of propofol on multiple
patients, and conclude that the likely cause of the viral
transmission was the reuse of syringes to re-dose patients, which
contaminated the vials for later patients.

"Gastroenterologists are urged to review carefully the injection,
medication handling, and other infection control practices of all
staff under their supervision, including providers of anesthesia
services," the authors write.

--

[Nosocomial transmission of hepatitis B and hepatitis C virus
infections have occurred frequently in the United States and
elsewhere as a result of medical negligence, most frequently in
association with haemodialysis. The incident described above involves
anesthesia and multiple use of a single-use vial during endoscopy. It
is presumed to refer to events 1st described in the ProMED-mail post
titled: "Hepatitis C, physician-associated cluster - USA (NY)
20070616.1965," and subsequently.

The reference for the Gastroenterology paper on which the above
report is based is the following: "Multiple Clusters of Hepatitis
Virus Infections Associated With Anesthesia for Outpatient Endoscopy
Procedures. B. Gutelius and others, Gastroenterology Volume 139,
Issue 1, Pages 163-170, July 2010
http://www.gastrojournal.org/article/S0016-5085%2810%2900486-5/fulltext >"
(registration, purchase required). - Mod.CP]

Site Map

For problems or questions regarding this Web site contact
Contact HCVets.com
Revised: June 02, 2016