Information:
Notice: Website under construction,
Contact HCVets@gmail.com

May 2014 VA Hep C Treatment Guidelines
UPDATE: Feb 26, 2016-
Funding and Prioritization Status Update

UPDATE: March 2016
VA Hep C Treatment Guidelines
VA to treat all vets in system



By Judith Graham
VA Extends New Hepatitis C Drugs to All Veterans in Its Health System

Orange Count Registry
Vietnam vets blame 'jet guns' for their hepatitis C
By Lily Leung Feb. 14, 2016

CBS News Investigates
Congress outraged over hepatitis C treatment VA can't afford
Dr. Raymond Schinazi played a leading role developing a drug that cures hepatitis C while working seven-eighths of his time for the VA



Hepatitis C drug costing VA, DoD millions
By Patricia Kime, Staff writer
We're looking at a company who is milking a cash cow for everything it's worth," Sanders said.



VA to outsource care for 180,000 vets with hepatitis C
Dennis Wagner, The Arizona Republic 12:27 a.m. EDT June 21, 2015



VA to outsource care for 180,000 vets with hepatitis C
Dennis Wagner, The Republic | azcentral.com 11:51 a.m. MST June 19, 2015
Dr. David Ross, the VA's director public-health pathogens programs, resigned from the working group. "I cannot in good conscience continue to work on a plan for rationing care to veterans," he wrote.



VA Region Stops Referring Patients To Outside Hospitals Thanks To Budget Shortfall
Michael Volpe Contributor ...According to a memo — the entire region has been forced to stop all "non-VA care" referrals due to a budget shortfall.

DisabledVeterans.org
OIG INVESTIGATES VA CHOICE PROGRAM PROBLEMS
Sen. Mark Kirk admitted the VA Choice Program is a failed joke in a letter to Secretary Bob McDonald despite attempts to fix it.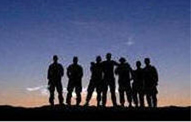 Denied Hep C VA dental care?

Please click here
Dried Hepatitis C Blood Exposure
11/23/2013
Weeks later
inconspicuous
blood transmits virus and more likely to cause accidental exposures to
Hep C

Lack of Standards for
Mass Vaccinations
1970 Jetgun Nursing Instructions

2014 AASLD Study Hepatitis C not an STD

Home
Test the Rest Campaign
Documentation & Surveillance Alerts
Military Hepatitis History
Understanding The Liver
VA Flow Sheet for Cirrhosis
VA Defines Risk Factors
Hep C & Pro-Prebiotic
Need to know-Grassroots Research
Blog Another12Weeks
One Vets' Journey Though Treatment

Ask NOD
What Would Veterans Do?
Blog for VA Claims

HadIt.com Members Forum
Help with VA Claims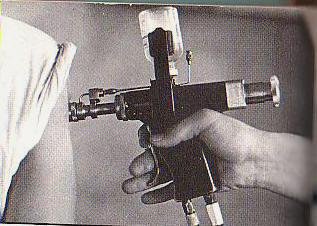 Info: Plan Backfires-
VBA Fast Letter Boost Claims

Legal- Fed Regs state:
Judge decision may be relied upon
Cotant v. Principi, 17 Vet.App. 116, 134 (2003),

Service Connected Claims
# 1 Conclusion of Law
# 2 Conclusion of Law

More Claims
Jetgun Decisions
Hep C Decisions

Search Board of Appeals Website
BVA Jetgun Decisions
BVA Hepatitis C Decisions

Great Advice!
After the jetgun win
What to do next


Women contract hepatitis C in surgery
By BRETT FOLEY
MEDICAL REPORTER
Monday 7 May 2001

National infection control guidelines are to be toughened after two women contracted hepatitis C during routine surgery in Victorian hospitals.

The two incidents - one in 1996 and another in 1999 - are the first documented cases of person-to-person transmission of hepatitis C through surgery in the state.

They happened during arthroscopy and colonoscopy operations at separate hospitals, one in regional Victoria, and infection control experts blame cost- saving for the breaches.

"Cost has inspired this breach in protocol, nothing else," said Greg Knoblanche, the infection control spokesman for the Australian and New Zealand College of Anaesthetists.
Health officials believe the infections were caused by contamination of anaesthetic fluid with infected blood after multiple patients were treated from one anaesthetic vial, against the recommendations of the guidelines.

After lengthy investigations into the infection control breaches, the Department of Human Services believes they occurred in similar circumstances and were caused by the same lapse in procedure.

In both cases, the women had surgery immediately after intravenous drug users, who were later found to be carrying hepatitis C.

The incidents, which have not previously been publicised, have ignited debate within the medical community about the use of so-called "multi-dose vials", with some experts calling for them to be banned.

The cases have led the National Health and Medical Research Council to tackle the issue as they rewrite their infection control guidelines to further restrict the use of the vials.

Department of Human Services manager of communicable diseases John Carnie said the cases had thankfully been picked up soon after the women contracted the disease.

One woman began to show symptoms of hepatitis C three months after a colonoscopy. The other was picked up in screening tests when she went to donate blood six months after an arthroscopy.

Dr Carnie said health officials began to investigate when the women showed no significant risk factors for hepatitis C, leaving their surgery as the only chance they had to contract the disease. After checking patient records investigators discovered that intravenous drug users carrying hepatitis C had surgery immediately before the women.

Investigators audited all aspects of the operating procedure. They found no common instruments were used in either operation, but vials of intravenous anaesthetic had been used on multiple patients. Further genetic profiling tests in both cases revealed the type of hepatitis C the women had contracted was almost identical to the carriers.

Dr Carnie said current NHMRC guidelines recommend that one single-dose anaesthetic vial be used per patient. But some hospitals still use anaesthetic from the same vial on more than one patient.

The potential for cross-infection occurs when the surgical team changes the needles but not the vial holding the anaesthetic.

The Age Melbourne Australia
http://www.theage.com.au/news/2001/05/07/FFXIAGKODMC.html

Site Map

For problems or questions regarding this Web site contact
Contact HCVets.com
Revised: June 02, 2016