Recommended Practices for Multiuse Vials
Status and Update to General Chapter <797> Pharmaceutical Compounding – Sterile Preparations
The revised chapter <797>, official June 1, 2008 is available in the following publications:
Second Supplement to USP 31–NF 26
The United States Pharmacopeia (USP) is an official public standards–setting authority for all prescription and over–the–counter medicines and other health care products manufactured or sold in the United States. USP Reference Standards are based directly on official monographs in the USP–NF, whose standards and procedures are enforceable by the U.S. Food and Drug Administration (FDA). Therefore, USP Reference Standards are recognized as the official standards in the U.S., and their use makes it easier to comply with statutory requirements. USP's Reference Standards are widely recognized and trusted in more than 131 countries around the world.
Clinical issues: question on multiple use vials. AORN J 2004 Jun;79(6):1306-9; US Pharmacopeia. Pharmaceutical compounding: sterile preparations (onlne). Chapter 797. National formulary. 2008 (sited 2008, Mar 5.) Available from Internet: http://www.usp.org/USPNF/pf/generalChapter797.html
Special Topics- Chapter 5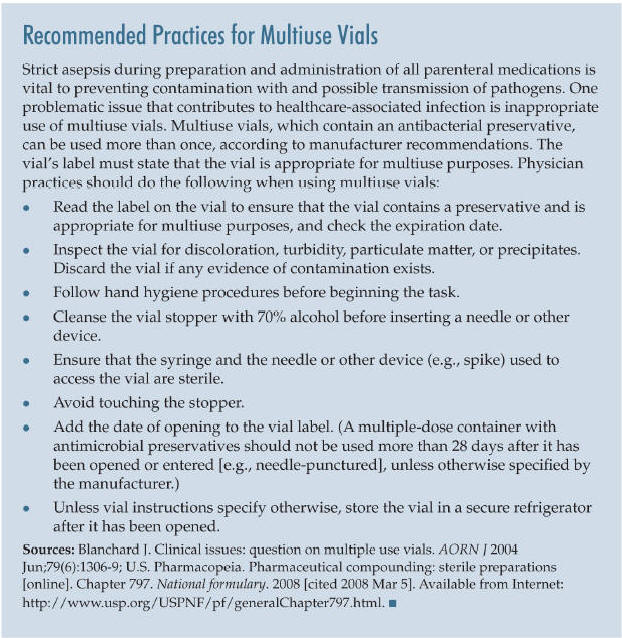 http://www.usp.org/USPNF/pf/generalChapter797.html